During August I made a couple of different Models Own orders - wayyy too much temptation with the 50% off sale that they had going!!
Anyway, my first order was all nail polishes and one nail art pen and the second order was just more nail polish and then a few days later I still couldn't resist and made my last order which consisted of a 5 piece makeup brush set, A Models Own mirror, Eyelash curlers, a nail buffer and some shatter polishes and a blush! Exciting stuff!
Heres a photo of my Models Own order before unpackaging! How cute is this?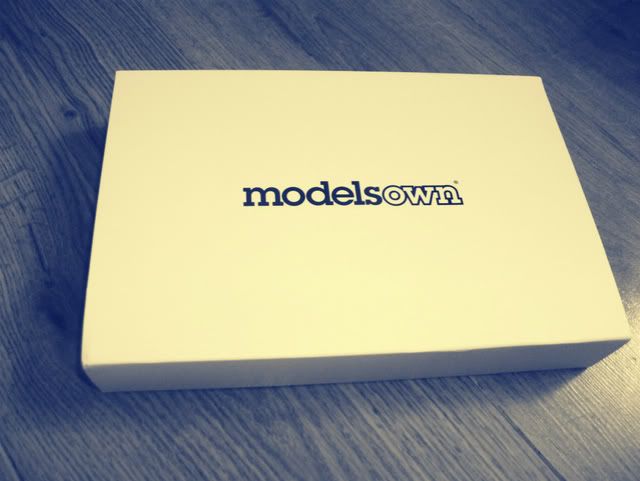 Here is a photo of my very first order opened up, look how well it was packaged!!!!
Heres another of my orders from the 50% Sale
And finally here is a photo of all my new Models Own polishes all stacked up together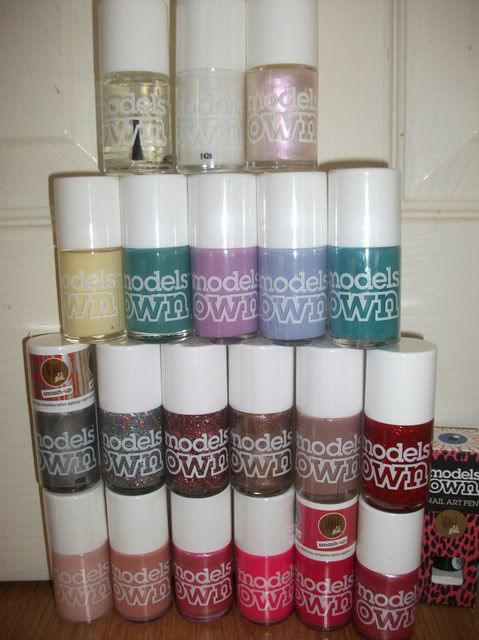 I am extremely happy with all of the Models own things that I purchased over the August sale... who could resist, seriously?! :D